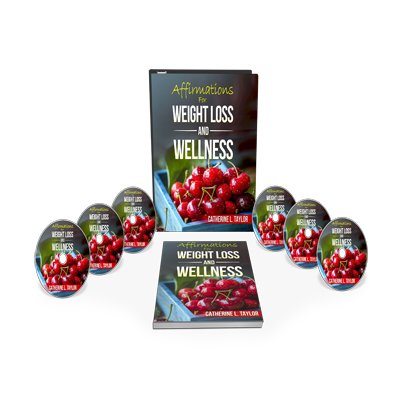 Affirmations
for Weight Loss and Wellness
​Audio Program
Reshape Your Mind, Body, and Destiny
One Thought at a Time
Affirmations for Weight Loss will show you how to shape a new body, mindset, and destiny for yourself – one affirmative thought at a time!
Change begins in the mind. All behavior is first preceded by thought. Your thoughts create your feelings and beliefs, they in turn create your attitudes, and your beliefs and attitudes determine your actions and behavior. Therefore, your thoughts create your reality.


The secret to losing weight permanently is to change your thoughts about how you feel about yourself, eating, food, and exercise. Change your mind and your body will follow!
All thought is creative. You can use your mind to create good with the use of positive thought, or you can use your mind to destroy by focusing on negative thoughts. Our bodies actually have a physical chemical reaction to the content of our thoughts.
Negative thinking and stress makes our bodies produce cortisol and other stress hormones, which makes us store fat around our bellies, slows our metabolism, and makes weight loss much more difficult or even impossible.
Affirmations for Weight Loss can help you reframe negative thinking, stay motivated, and boost your mood and focus!
Affirmations for Weight Loss digital audio course (no actual CDs) includes a pdf ebook (30 pages) with hundreds of affirmations arranged by topic and the same affirmations are recorded by topic into 25 downloadable audios. You can listen to them in your choice of music player and take them wherever you go! You will receive 3 different audio recordings every 3 days, which gives you a chance to listen to a new recording each day! Each recording contains many different affirmations.
Body love, change, eating well, confidence, exercise, setbacks and temptations, goal setting and success, energy, and support.
Self-esteem, self-respect, feelings, loneliness, forgiveness, gratitude, intuition, fear, and pain.
Positivity, receptivity, acceptance, present moment, law of attraction, spirituality, purpose and passion.
The audios are downloadable and can be used in your music player and played while working out in the gym, driving in the car, walking, etc.
Because they're short, you can listen to them throughout your day to stay focused and motivated!
*****Please note: This is a digital product. There are no actual physical cds or book. Files are in downloadable mp3 and pdf formats.
After purchase, you will be sent an email asking you to confirm your subscription to the course. After that, you will receive your first email with 3 different audio affirmation recordings and the pdf ebook. Then, every 3 days, you will receive an email with 3 more recordings. This way you have time to download the audios and listen to a different recording each day before receiving a new set of audios. You will receive a total of 8 emails. There are 25 audio recordings in all.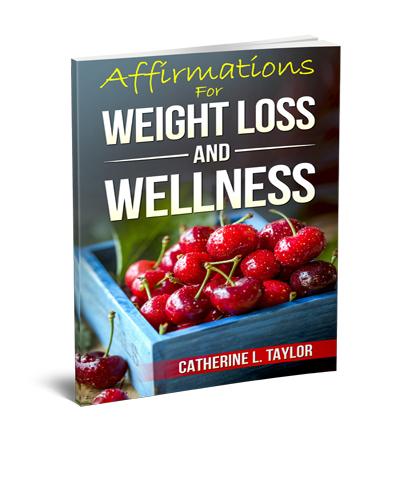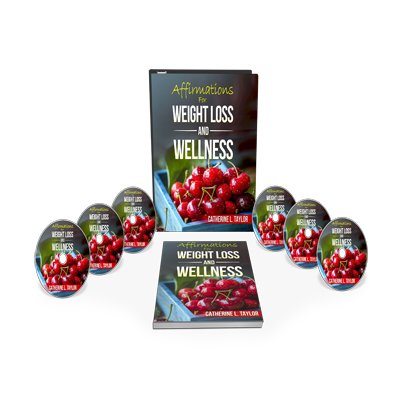 Barbara J.

"I love reading the ebook when I'm feeling down or discouraged. It puts me in a totally different frame of mind."
Kelly W.

" I use the affirmation audios when I walk and work out. They keep me in the zone! "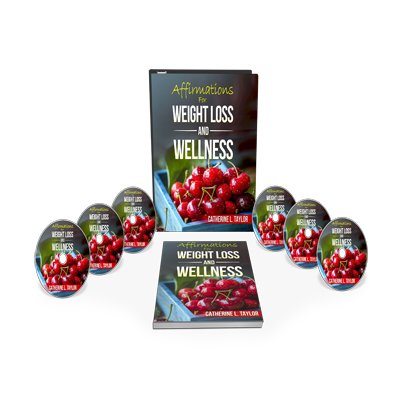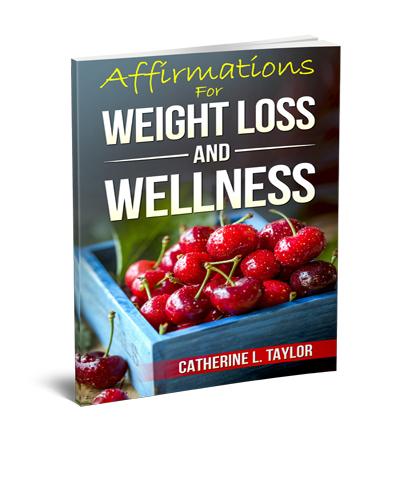 Kim P.

"I'm using the affirmation audios while sitting in traffic on my way home from work. They keep me calm and I don't overeat when I get home!."
Linda K.

"I listen to the audios while doing my make-up and getting dressed in the morning. I leave the house feeling positive and motivated to start my day!"
$17.95
Full 30 Day Money Back Guarantee!
If You're Not Happy With The Product
Get a Full Refund

Please note: Your course will be sent to
the email address connected to your Paypal
account.
http://www.secretsofaweightlossmaster.com Catherine L. Taylor Copyright 2017